This large community located in the tiny town of Shrewsbury, NJ has a diverse history.  It was originally constructed during World War II as housing for Fort Monmouth employees.  There are 1, 2 and 3 bedroom units.  Some are two storied while others are single-floor designs.  Most of been modified since original construction but they all retain the charm of this community.
The co-op is located right near ... everything!  Go to the beach or hike in the nearby preserves.  Jump on the Garden State Parkway and head to the PNC Art Center or take a train from the Little Silver station into New York for a night on the town.  Everything you need is close by and easy to access.
The Aflred Vail Mutual Association (AVMA) is the member-based owner of the community.  All residents and members.  The organization is governed by a board of directors comprised entirely of members.
Who was Alfred Vail?
Alfred Lewis Vail (September 25, 1807 – January 18, 1859) was an American inventor who, along with Samuel  Morse, was central in developing and commercializing American telegraphy.   Vail and Morse were the first two telegraph operators on Morse's first experimental line between Washington, DC, and Baltimore, and Vail took charge of building and managing several early telegraph lines. He was also responsible for several technical innovations of Morse's system, particularly the sending key and improved recording registers and relay magnets.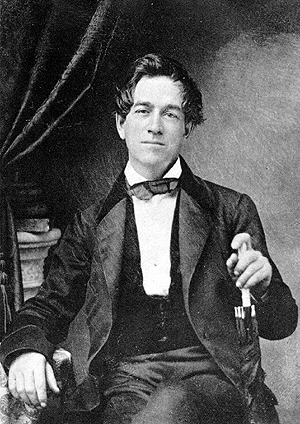 Here are answers to some common questions about Alfred Vail Homes:
---
What is a housing co-operative?
A housing co-operative is a non-profit business that is owned and operated by the people who live in it.  A member does not own the dwelling, but rather, owns stock or a membership certificate in the corporation.  The membership elects its governing members.
Are rentals available?
Very few.  The AVMA established a policy early on that restricts the number of rentals as ownership and residency are core to a successful co-operative.
If I am interested in purchasing a unit, what should I do?
Contact the office.  Available units are listed in the office.  You should also visit the Buying and Selling page of this website for helpful information.
CONTACT US
Alfred Vail Mutual Association
17 Barker Ave., Shrewsbury Township, NJ  07724    |    (p) 732-542-0376  (f) 732-542-0614    |    office@alfredvail.com